Amongst all the provinces in the country, the Visayas region may be the most popular beach destination for tourists. Places such as Cebu, Boracay, and currently, Bohol are the top places for a beach getaway. Moreso, other provinces that aren't so popular like Iloilo and even Capiz are fast becoming a favorite especially for those who are seeking a less commercialized feel.
Just like our Luzon list, the list of must-visit beaches in the Visayas is long and keeps getting longer as more and more beaches are being discovered. However, we have chosen our top 5 to visit in your future travels soon.
Lakawon Island in Negros Occidental - With crystal blue waters and pristine white sand, Lakawon Island is a must-visit beach destination in Central Visayas. Here, you can also find Asia's biggest floating bar.

Photo from TripAdvisor
Panglao Island in Bohol - Panglao Island has become such a favorite for both local and foreign tourists alike. The beaches are all made up of white coral sands and crystal clear waters. Visitors can also witness Bohol's rich marine life from its many beaches around the island.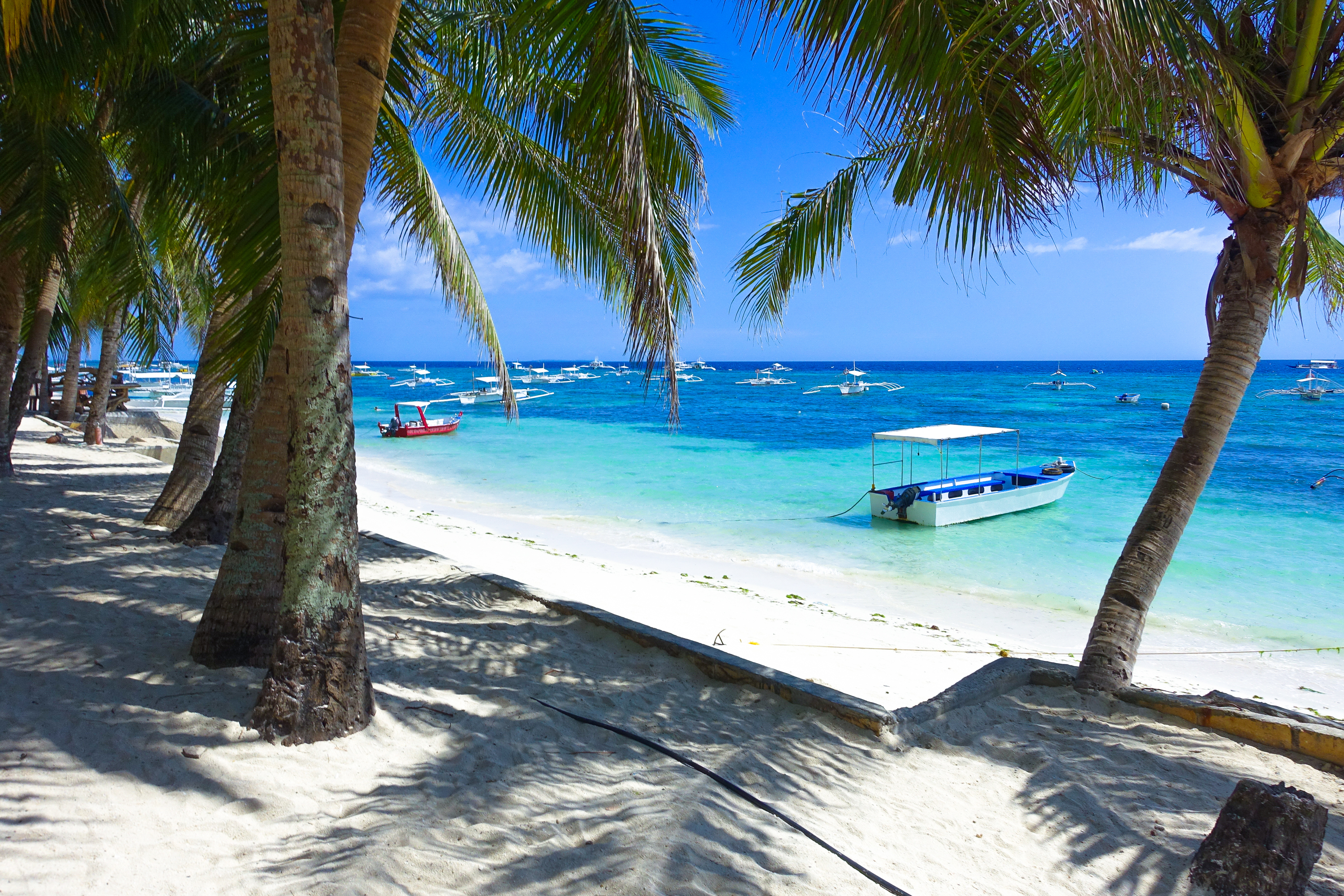 Photo from CAPA
Gigantes Island in Iloilo - Located in the most northern part of Iloilo is the Islas de Gigantes. This group of islands is slowly becoming a popular beach destination for those who want to experience raw island vibes.

Photo from Adventure in You
Bantayan Island in Cebu - Cebu has always been a favorite vacation spot. The province offers quite an array of places and activities for all kinds of travelers. If you're seeking to find a peaceful reprieve with an amazing view of the sea, Bantayan Island is a destination you need to visit.

Photo from Mongabay
Boracay in Aklan - Just like Palawan, Boracay is a household name when it comes to beach destinations in the Philippines. With its recent overall island clean-up, this paradise has once again proven why it's one of the best beaches in the world.

Photo from Travel + Leisure
Consider staying in any of RedDoorz hotels within these provinces. Our hotels within them are located near these beach destinations, making your trip easier and better. Plus, with our HygienePass certification, you can rest assure that you and your family are safe during this time.
For the most comfortable stays at budget-friendly prices, choose RedDoorz. Book your stay by visiting our website and downloading our mobile application now!