Sitting on a plateau at a higher elevation, Antipolo is a perfect day-trip getaway outside the busy streets of the Metro. After a two-hour drive from the country's capital, you'll be able to experience a perfect intermingling of urban and provincial vibe.
Itching of getting away from the city, keep track of this list for your next weekend getaway!
Known as the Pilgrimage City of the Philippines, it houses major pilgrimage churches in this area of the country – Antipolo Cathedral and BosoBoso Church. The latter has its original stonework remains up until today. Best to start the journey with a prayer for safe travel. [Location: Dela Paz Street, Antipolo, Rizal 1870 and Sitio Old BosoBoso, Brgy. San Jose, Antipolo, Rizal 1870]
Photo courtesy of Stampsy
Art appreciation in Pinto Art Museum. A gallery in a Mediterranean-styled villa where both contemporary and traditional arts are being showcased. Expect to see more than your typical artworks, even each corner of the museum is Instagram worthy. [Location: 1 Sierra Madre Street, Grand Heights Road, Antipolo, Rizal 1870]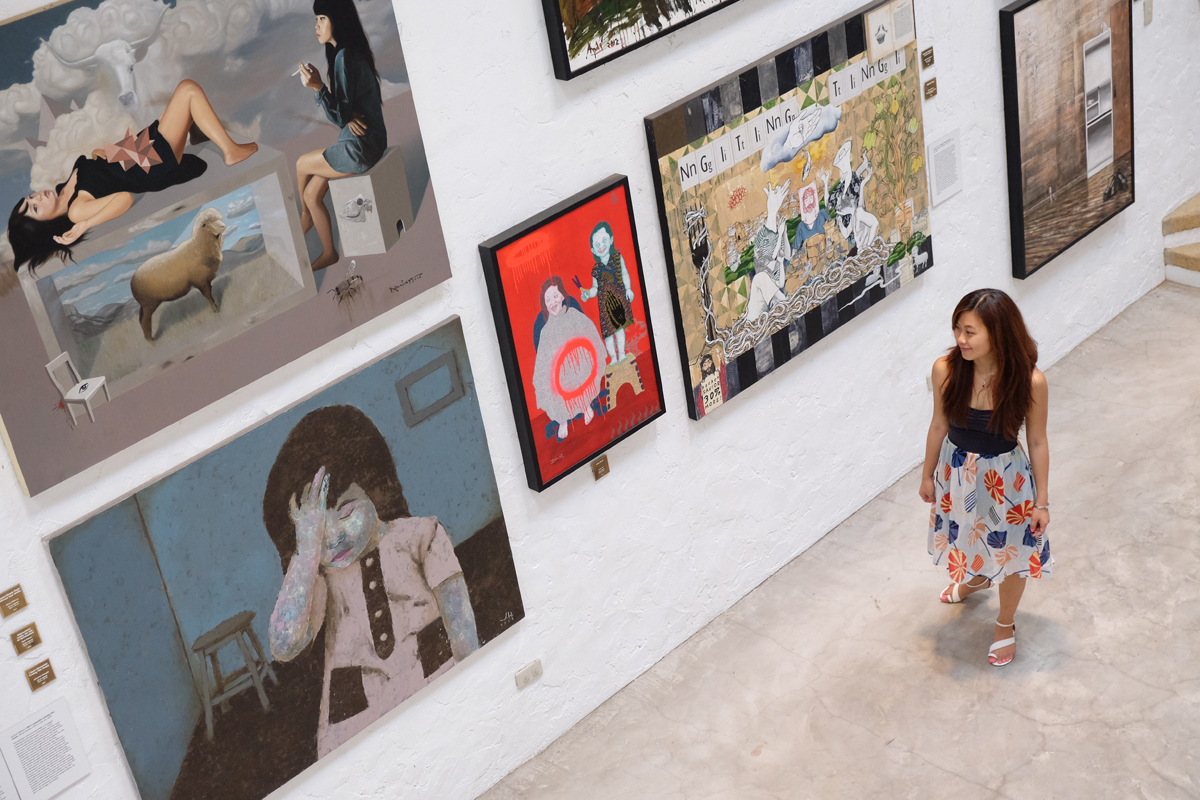 Photo courtesy of Pinoy Fitness
The Philippines has the longest holiday countdown, yes as early as September. But wait, Casa Santa Museum celebrates Christmas 365 days a year! You've heard it right; they are open regularly. It boasts its more than 3700 Santa Claus and Christmas items collection. [Location: 276 San Jose Extension, Brgy. San Isidro, Antipolo, Rizal 1870]
Photo courtesy of Traveloca
Southeast Asian gastronomic adventure whilst enjoying art exploration at Crescent Moon Café. They have a pottery studio where you can either buy or create your own art. Owned by the niece of National Artist and Sculptor, Napoleon Abueva. [Location: Sapang Buho Road, Brgy. Dalig, Antipolo, Rizal 1870]
Photo courtesy of Rea Pinay
Be one and reconnect with nature, visit the nearest waterfall from the Metro – Hinulugang Taktak Falls. In 1990, this 12-meter waterfall was declared a National Park and one of Antipolo's famous landmarks. Swimming is not allowed; tables and gazebos are provided making it a tourist-friendly attraction. [Location: Taktak Road, Antipolo, Rizal 1870]
Photo courtesy of The Shoestring Diaries
Variety of tourist destinations but that's not all it has to offer. There are more scenic spots and hidden gems in Antipolo. Visit to know more!
Looking for an accommodation for your future travels? RedDoorz got you covered, whenever and wherever! We have wide room selections to choose nearest you. Don't miss to check out our RedDoorz App or visit www.reddoorz.com.