Not only is Iloilo known to be the City of Love, but it's also a foodie's local dream destination. Whatever the cuisine you're craving for, Iloilo's many restaurants will certainly satisfy you. However, no matter how many options Iloilo has to offer, there's nothing like getting on some of that authentic local food and delicacies.
Batchoy – If you ask what the number 1 local cuisine you should try while in Iloilo, then it would be the hearty Batchoy. Originated in the district of La Paz, Iloilo, this Filipino soup is made out of pork offal and fresh egg noodles.

Photo source: Kawaling Pinoy
Tinu-om – Tinu-om is a local cuisine made out of boiled native chicken that is famous in Iloilo seasoned with onions, tomatoes, and lemongrass, and then wrapped in banana leaf. This dish originated from Cabatuan, Iloilo.

Photo source: Kitchenomiks
KBL – KBL is short of Kadyos, Baboy, and Langka which translates to pigeon peas, pork, and jackfruit. Odd combination isn't it? but works deliciously. This local dish is akin to Sinigang.

Photo source: Panlasang Pinoy
Binakol – Binakol is the Ilonggo version of a Tinola. What makes it different, however, is it's made with coconut juice and slivers of coconut flesh, making it taste sweet. It's also cooked traditionally using bamboo tubes and served in coconut shells.

Photo source: Ang Sarap
Laswa – Laswa is a vegetable dish that's very popular for Ilonggos. It's also everyone's go-to recipe for that perfect vegetable stew as you can pretty much make it with everything from your vegetable produce.

Photo source: Simply Bakings
Fried Ibos – A snack similar to suman, Fried Ibos is Iloilo's favorite snack. This fried merienda is usually served with muscovado sugar and hot chocolate as a sauce.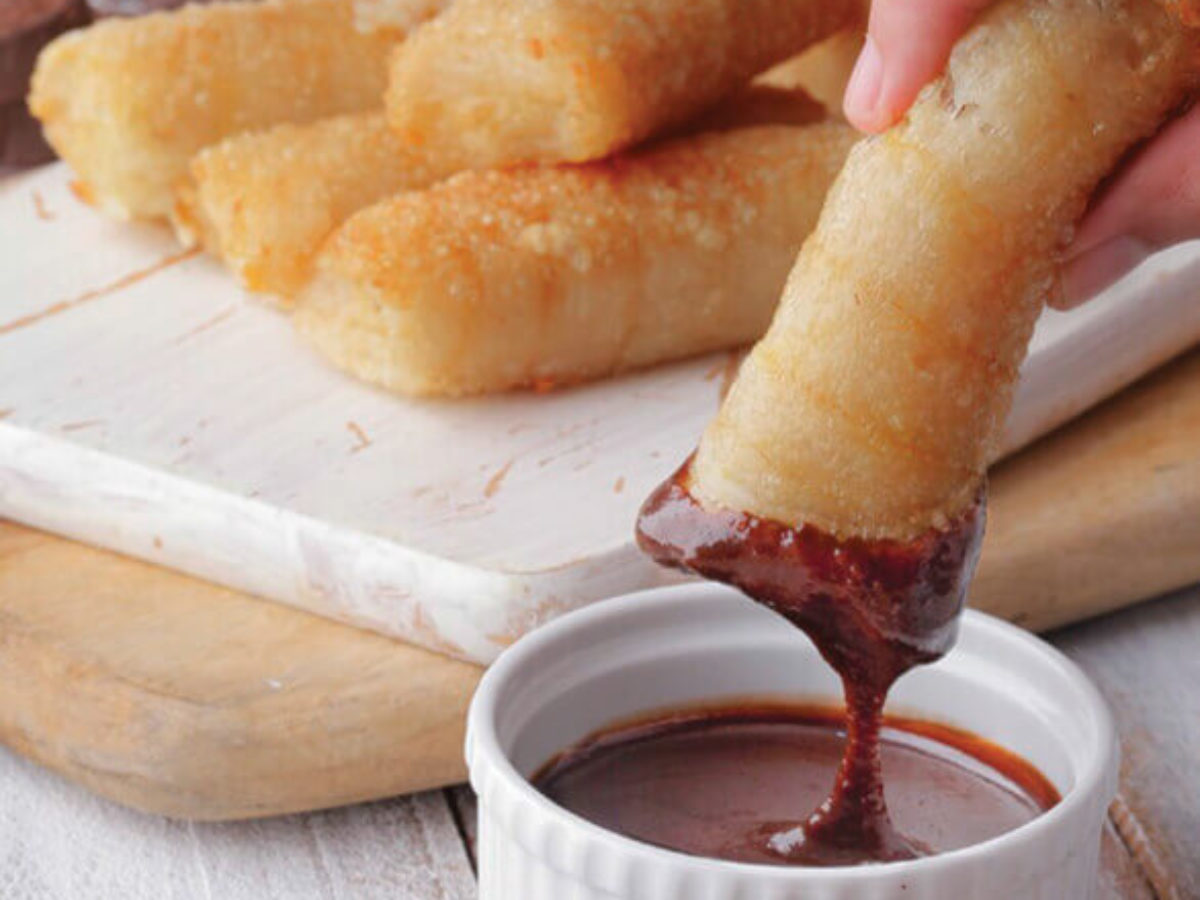 Photo source:NutriAsia
Biscocho Haus – If there's any pasalubong to buy in Iloilo, then the many desserts and snacks Biscocho House offers is the best place to go. If you don't know what to get, our top main picks are the Biscocho, a crispy buttered toast sprinkled with sugar; Barquillos, thin and crispy wafer rolls; Pinasugbo, thin slices of caramelized native banana sprinkled with sesame seeds; and, of course, their famous butterscotch treat.

Photo source: NoliSoli PH
All the talk about these local foods and delicacies in Iloilo might have tickled your foodie's heart. So if you plan on visiting Iloilo once travel restrictions open up, we suggest to immediately get your hands on these yummy and delicious foods.
Also, to make things that much easier for your travel in Iloilo, why don't you book your next stay with our RedDoorz hotels located within the province? We offer the best rooms at budget-friendly prices, making your trip to Iloilo not just hassle-free but comfortable as well. Visit our website now to book your stay!